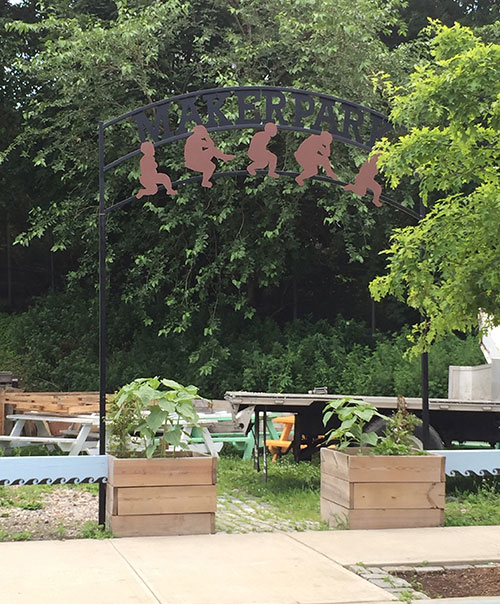 2018
Gateway to Maker Park
Maker Park/Thompson Street — across the street from Staten Island MakerSpace, 450B Thompson Street/Staten Island, NY 10304
Gateway to Maker Park was created to mark the entrance to MakerPark, an ever-evolving outdoor sculpture park and community space expanding the facilities and programming of SI MakerSpace. The arch provides an inviting entrance to the park giving it a sense of identity and setting it apart from the surrounding area.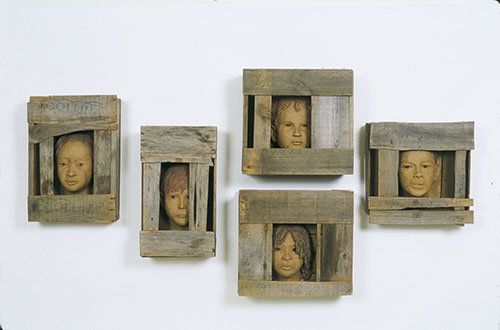 july 21–september 23, 2018
Art of the 5: Revisiting Staten Island
Snug Harbor Commons Galleries at the Newhouse Center for Contemporary Art/1000 Richmond Terrace/Staten Island, NY 10301
Art of the 5: Revisiting Staten Island presents over 50 works of art by 10 local artists who represent a mix of nationalities, genders, and varying degrees of fame and recognition.
Guest curator Debra Vanderburg Spencer states, "This exhibition reveals the very personal visual language of the participating artists whose working practices span a wide range of media, including painting, sculpture, photography, and mixed media art."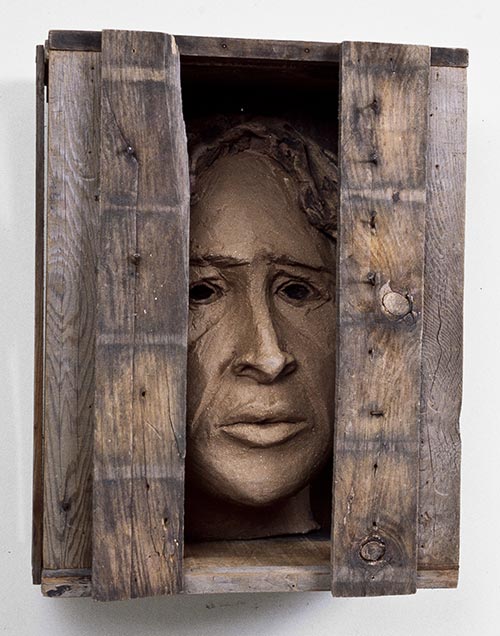 september 7–june 29, 2018
Home(less)
Hebrew Union College – Jewish Institute of Religion Museum/One West Fourth Street/New York, NY 10012-1186
Seventy international artists explore the meaning of home and the loss of home reflecting personal experience, historical and contemporary events, cultural diversity and the universal condition. Curated by Laura Kruger.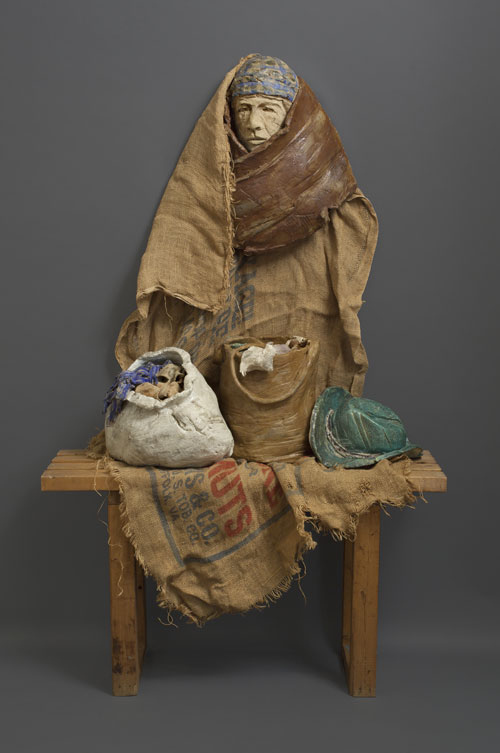 september 12–october 24, 2017
Art of the 5: Staten Island
Galleries at The Interchurch Center/475 Rverside Drive/New York, NY 10115
The final in a series of five annual exhibitions at The Galleries at The Interchurch Center highlighting a select number of artists from each of the five boroughs. Participating artists: Alfredo Arcia, Irma Bohorquez-Geisler, Farrell Brickhouse, Robert Bunkin, Susan Grabel, Lorenzo Hail, Helen Levin, David Jacobsen Loncle, Craig Manister, Bill Murphy, Stephanie Pierce. Curated by Debra Vanderburg Spencer.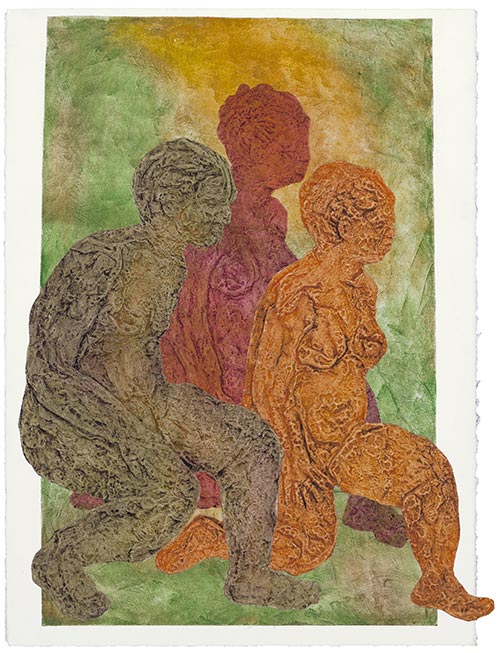 september 22–october 22, 2017
3rd Annual Hand Pulled Prints: The Current Practice in Printmaking
Site:Brooklyn/165 7th Street/Brooklyn, NY 11215
This exhibition reflects the ambitious, innovative and contemporary in printmaking today, highlighting traditional printmaking processes of serigraphy, letterpress, collagraphy, etching, woodcut, lithography, linocut, drypoint, mezzotint, monoprint and solar plates and any combination. Juried by Marina Ancona.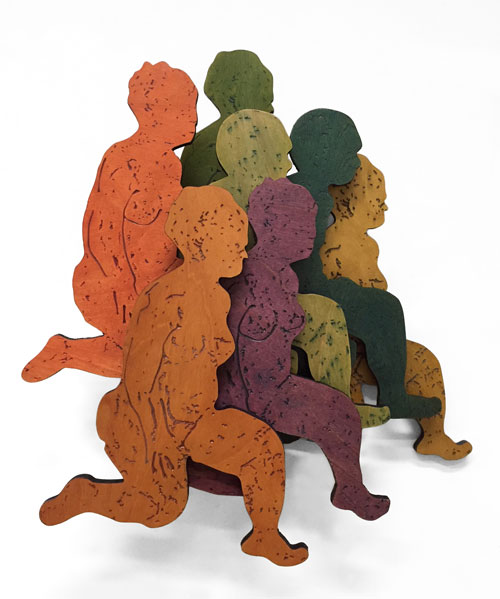 april 6–june 11, 2017
Confluence: A Way Forward
ArtSpace@Staten Island Arts/23 Navy Pier Court/Staten Island, NY 10304
"Through many times and cultures from Native American prophesies and African proverbs to recent statements by Pope Francis, a common thread emerges that resonates with me."
Confluence
coming together
a path to a better world.
Susan Grabel's Confluence is the inaugural exhibit in the Staten Island Arts new location in Stapleton. It includes her collagraph collages and new digital fabrications and aims to create a dialogue around collaboration and creative problem solving at the neighborhood level. Visitors are asked to contribute "a prophecy, proverb, person or prose that inspire you to move forward" via a message wall in the gallery.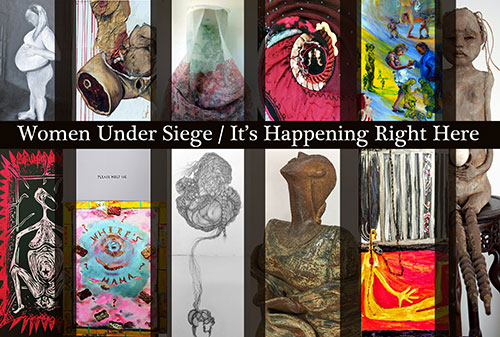 january 3–28, 2017
Women Under Siege: It's Happening Right Here
Curated by Susan Grabel
Ceres Gallery/547 West 27th Street, Suite 201/New York, NY 10001
Women Under Siege addresses the sexism and misogyny contained in laws across the country being used against women. Women are under siege from misguided legislatures and law enforcement agencies in many parts of the country. Under the guise of protecting the fetus, women are being punished for the outcome of their pregnancies while the potential life of a fetus is deemed more important than the life and well-being of the mother.
Women are also under siege by an antiquated criminal justice system that does not take into account the realities of domestic abuse and its impact over the course of time. Child abuse laws are being manipulated so that abused women are being punished because they couldn't protect their children and often given more jail time than their abusers.
Susan Grabel chose the stories of 25 women whose circumstances illustrate these issues. She invited artists to create an artwork in response to them. Participating artists: Pauline Chernichaw, Loren Dann, Anne Drager, Everet, Phyllis Featherstone, Susan Grabel, Melanie Hickerson, Elizabeth Featherstone Hoff, Judith Hugentobler, Mary Anne Kinsella, Marilyn Kiss, Helen Klebesadel, Stephanie Kosinski, Marjorie Kramer, Tania Kravath, Barbara Lubliner Lynne Mayocole, Ann Marie McDonnell, Christine Mottau, Denise Mumm, Perri Neri, Ruth Bauer Neustadter, Kristi Pfister, Rhoda Pierce, Elizabeth Downer Riker.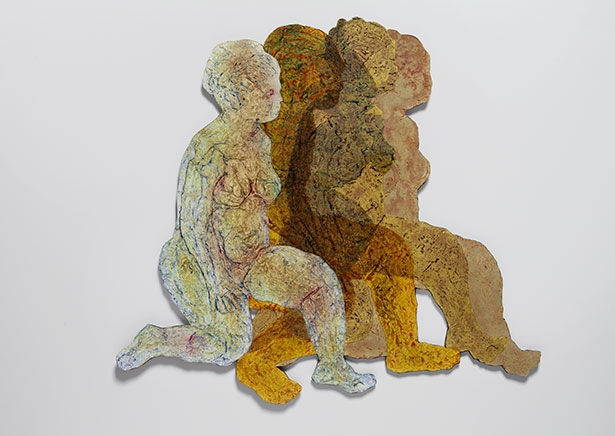 september 30–october 15, 2016
Mid-America Print Council member's juried exhibition at MAPC 2016 conference Print Matters/Printing Matters
Juried by Brian Jones
Carnegie Center for Art and History/201 E. Spring St./New Albany, IN
What does it mean to be a printmaker in an increasingly screen-based world? For centuries, prints on paper have been the primary and most accessible mode of sharing current events, ideologies, advertisements, and images. Through their work as artists, educators, publishers, and entrepreneurs, contemporary print artists articulate what prints are, and why they matter.
Whether they engage centuries-old techniques or emerging technologies, printmakers remind us that we still live in a world surrounded by print media, and that we must be conscious of the ways images convey meaning and message. The handmade, multiple nature of prints remind us of the labor of creating art.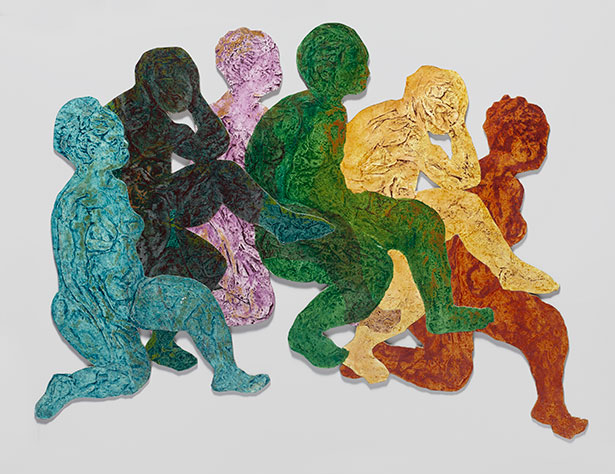 march 1–26, 2016
Confluence: The Way Forward
Ceres Gallery/547 West 27th Street, Suite 201/New York, NY 10001
Confluence: The Way Forward, arises out of Grabel's deep concern for the survival of our species and planet in this current vitriolic, hyper-partisan political climate. Confluence reflects her hope and vision that only by coming together, embracing differences, can we move forward. She was inspired by the words of Brooke Medicine Eagle, Daughter of the Rainbow, Crow and Lakota when she says "We have the opportunity to build a Rainbow Bridge into the Golden Age. But to do this, we must do it together with all the colors of the Rainbow, with all the peoples, all the beings of the world. . . . "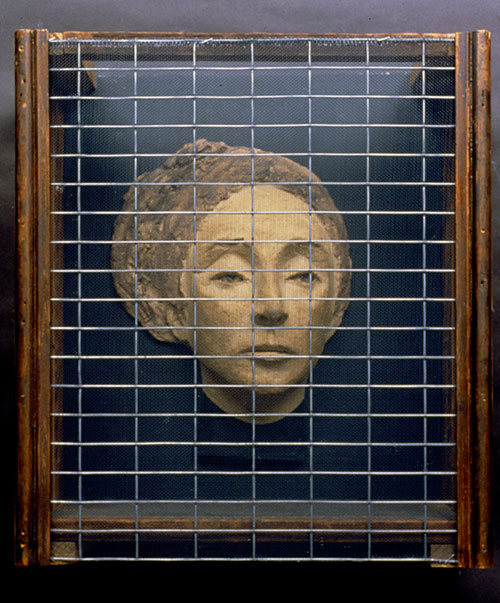 january 5–30, 2016
Women Gazing Inward
Ceres Gallery/547 West 27th Street, Suite 201/New York, NY 10001
All women have stories to tell. Female perspectives are often attuned to social and cultural influences. The work in this exhibition asks the questions, "to what extent is our perception informed by gender?" and "can the concept of 'inwardness' relate to our ancestry as women?"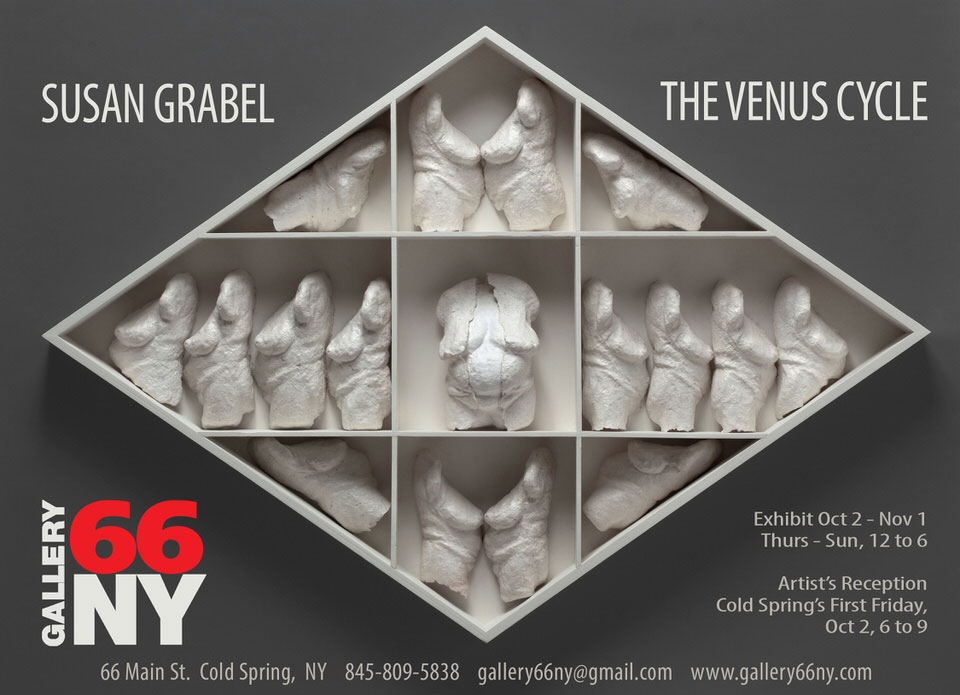 october 2–november 1, 2015
The Venus Cycle
Gallery 66/66 Main Street/Cold Spring, NY 10516
Grabel's cast paper sculptures, collagraph prints and collages explore the reality of the older woman's body in this selection of work from The Venus Cycle series. Through repetition, humor and classical references, she challenges the conventional biases about the aging female body and validates women's experiences of themselves.