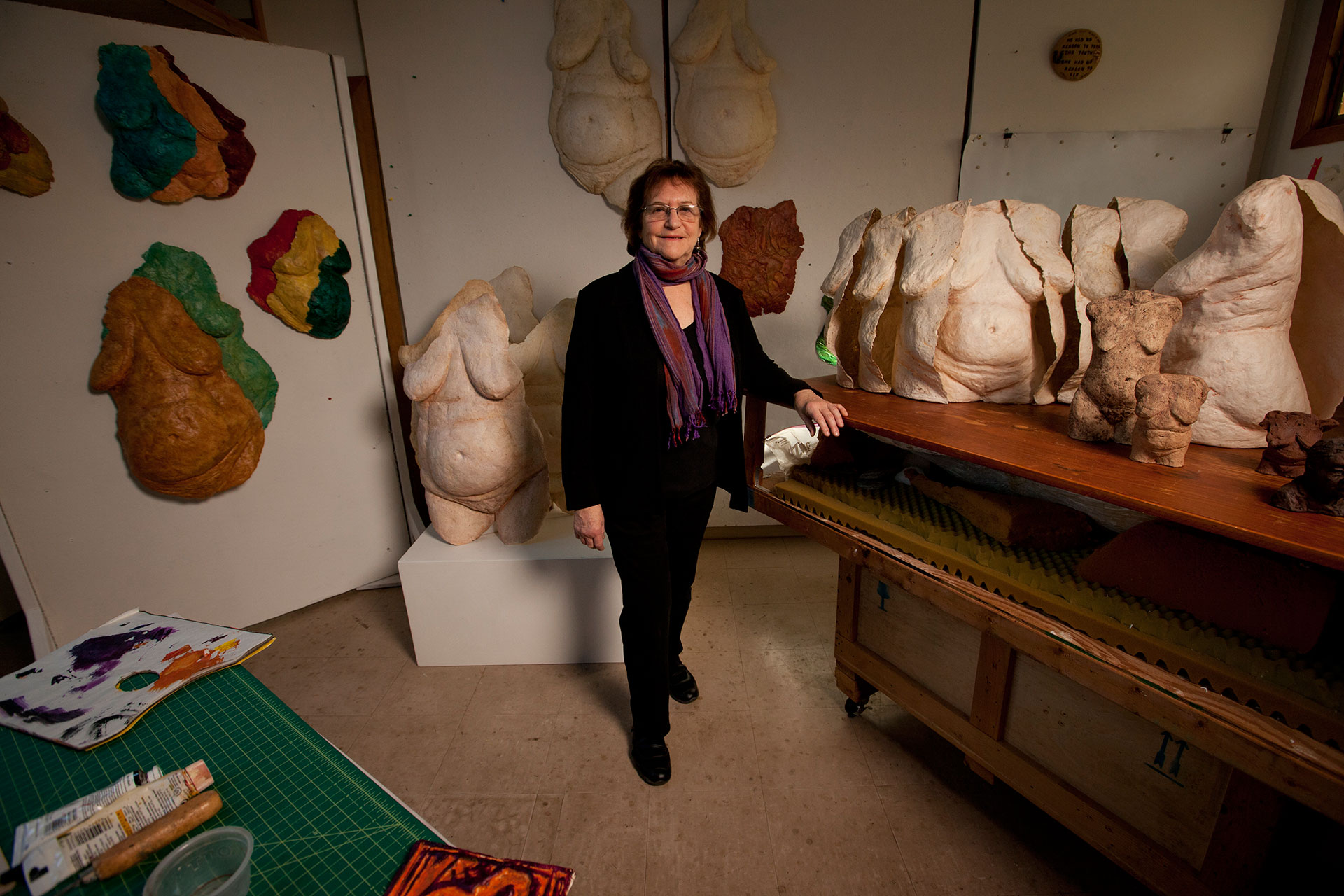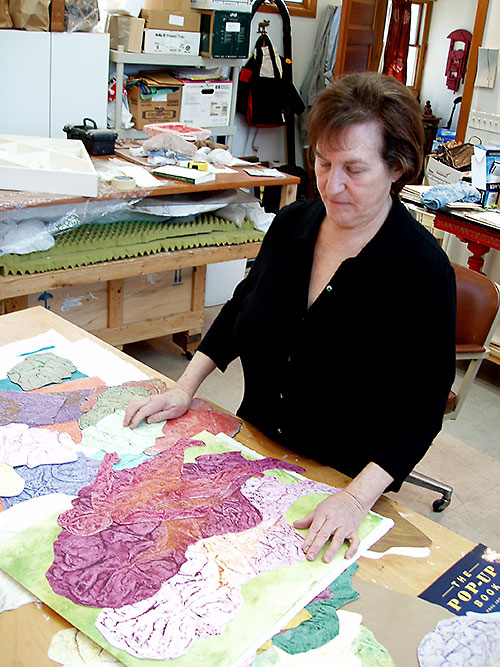 about

the artist

So often, when we talk about artists, we talk about their art as a separate entity but for Susan Grabel, art is an integral part of her life. She is a sculptor, printmaker, wife, mother, daughter, caretaker, museum educator, teacher, mentor, community activist, computer programmer and all of those experiences are reflected in her art. Her work is always about something, inextricably tied to the social and political narrative of the world around her.

Grabel has exhibited in solo and group shows at galleries, universities and museums across the country: the Staten Island Museum, SI, NY; Denise Bibro Gallery, NYC; Ceres, NYC; Monmouth Museum, NJ; Dartmouth College, NH; Urban Institute for Contemporary Arts, MI to name a few. Her work was included in such important surveys of sculpture as In Three Dimensions: Women Sculptors of the '90's curated by Charlotte Streifer Rubinstein at the Newhouse Center for Contemporary Art, SI, NY, 1995 and Sculpture of the 70's: the Figure at Pratt Manhattan Center, NYC in 1981.

She has received six grants from the Council on the Arts and Humanities for Staten Island (COAHSI) including an Original Works Award and an Excellence in Art Award. She was awarded a Jentel Artist Residency in Banner, Wyoming and sculpture commissions for the Center for Women's Health at Staten Island University Hospital and the Staten Island Children's Museum. Her teaching credits include Wagner College, Chautauqua School of Art and the Art Lab on Staten Island.

Her work has been reviewed in the New York Times, The Staten Island Advance and Art News and is in the collections of the Staten Island Museum and Rowan University Art Gallery as well as numerous private collections.

Susan Grabel CV in pdf format